Autumn Roasted Apple Pulled Pork
Our signature tender pork tenderloin cooked in apple juice, apple cider vinegar, and honey with sweet roasted apples and onions, served with mashed sweet potatoes, roasted carrots, and brown butter green beans. Topped with fresh chopped parsley.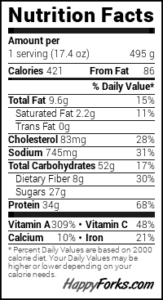 Secure Payment
Pork Tenderloin, Salt, Pepper, Apple Juice, Apple Cider Vinegar, Apple, Onion, Sweet Potatoes, Butter, Cream, Olive Oil, Carrots, Green Beans
Only logged in customers who have purchased this product may leave a review.