Roasted Mushroom Risotto
A creamy risotto cooked in a flavourful mushroom broth, mixed with an assortment of mushrooms roasted with garlic, thyme, and olive oil. Topped with fresh chopped parsley and lemon zest.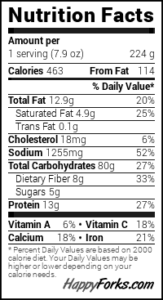 Secure Payment
Cremini Mushroom, White Button Mushroom, Shiitake Mushroom, Olive Oil, Salt, Pepper, Garlic, Thyme, Arborio Rice, Vegetable Broth, Cream, Butter, Parmesan Cheese, Parsley, Lemon
Only logged in customers who have purchased this product may leave a review.