Korean Braised Beef
Tender beef brisket braised in soy sauce, ginger, garlic, honey, sesame oil, onion, and Asian pear. Served over rice, braised daikon and carrots, with a side of radish and cucumber kimchi. Topped with green onions and sesame seeds.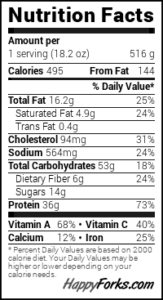 Out of stock
Secure Payment
Beef Brisket, Beef Broth, Ginger, Garlic, Onion, Asian Pear, Soy Sauce, Sesame Oil, Honey, Carrots, Daikon, Brown Rice, Cucumber, Rice Vinegar, Gochugaru (Korean Chili Powder), Gochujang (Korean Chili Paste), Salt, Brown Sugar, Sesame Seeds, Green Onion
Only logged in customers who have purchased this product may leave a review.